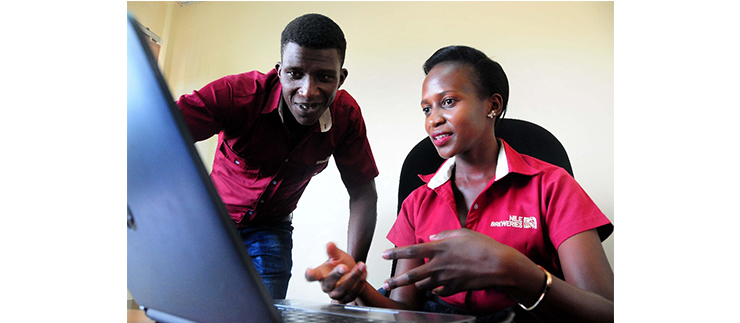 Nile Breweries Limited is set for exciting career times ahead. As we continue to expand our reach and consolidate our number one position in Uganda, we need to attract skilled and motivated people who are able to appreciate and react to the needs of our diverse customer base.
Nile Breweries Limited relies on its people to drive the success of our business, and in return we provide a positive work environment conducive to building their careers.
Please follow the link below to view the available vacancies!

Artisan Electrical Energy & Fluids
Biological Treatment System BTS Operators
Local Area Representative East Jan 2017
Telesales Representative East Jan 2017
Sales Supervisor East Advert Dec 2016
Local Area Representative West
TeleSales Representatives East
Forklift Operator Jinja Deport
Local Area Representative East
Process Artisan Packaging Mbra
Process Operator-Packaging Mbra
Trade Ambassador Opaque Advert Sept 2016
Electrical-Technician \Utilities Mbra
Sales Supervisor Opaque August 2016
Local Area Representatives August 2016