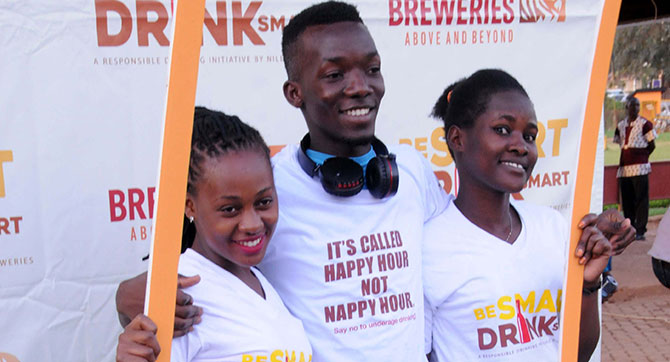 On the 13th September 2019, Nile Breweries Limited, a subsidiary of AB InBev will be celebrating the Global Beer Responsible Day (GBRD) which is an annual celebration dedicated to re-echoing Smart Drinking and responsible enjoyment of our beers among our consumers, employees, partners and the general public. The event will take place at Kyadondo Rugby Grounds starting 4pm.
As a company, we aspire for a healthier world where every experience with beer is a positive one.We are committed to helping to reduce the harmful use of alcohol by 10% by 2025. This year on Global Beer Responsible Day, we are calling upon all our colleagues, partners and the public to be champions of our Global Smart Drinking Goals and Beliefs through their actions in both their personal and professional lives. Our own AB InBev colleagues have a unique role to play in driving this change, and every year on Global Beer Responsible Day we bring our colleagues together for events and activities around the world that take our smart drinking commitment beyond our company walls and out into the communities where we live and work.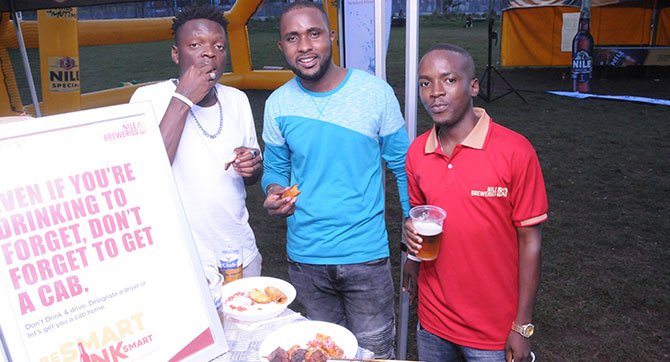 This year's theme is "Drink Smart Today, Celebrate Tomorrow: Let's champion smart drinking together", which encourages our colleagues and trade partners to walk the talk when it comes to our Goals and Beliefs. NBL will be sensitizing students, stakeholders and the general public on the possible harm when alcohol is not consumed in a responsible way. We will create a beer bazaar feel by showcasing how beer is made and how it is to be consumed responsibly.
The event is free for all.